Agriculture and manufacturing offer opportunities for African trade
Thoughtful blog on how the African continent can benefit from regional trade.
ECO-opia
UN report recommends 'developmental regionalism', with African countries selling much more food and manufactured goods to each other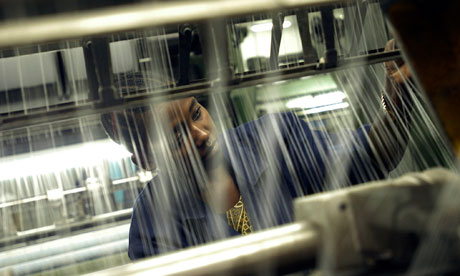 An employee at a mosquito net factory in
Arusha, Tanzania
, in 2004. Photograph: Gianluigi Guercia/AFP/Getty Images
African countries should emulate Asian models of regional development that encompass industrial policy and investment in infrastructure to boost trade among themselves, a UN report recommended on Thursday.
The UN Conference on Trade and Development (Unctad) pointed to the greater Mekong sub-region project in south-east Asia as a model of a strategic development programme that could bring dividends for Africa.
"The Mekong sub-region project was driven by the Asian Development Bank. What we found interesting was that it went beyond trade to include a common industrial policy, common investment policy and pulled up the poorest countries. We thought it was something African countries can learn from,"…
View original post 682 more words